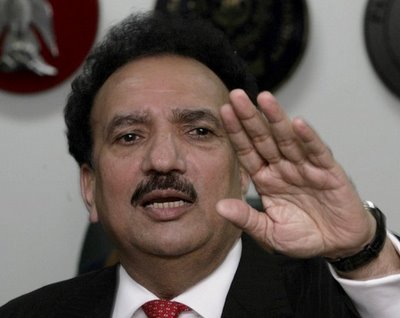 Breaking News can be scary! You get up and switch on your TV and the first thing you read is "Osama bin Laden dead" or "Islamabad under terrorist attack". But nothing can be more scary and funny at the same time, then Dr. Ishrat ul Ebad's decision to confer a Doctorate degree to Senator Rehman Malik.
I mean had it been a Masters in Fashion degree, it would have made sense given Mr. Malik's pink ties and matching "rumals". But a honorary Doctorate degree from Karachi University to a man who attributed the target killings in Karachi to wives and girlfriends is a bit of an overstretch.
Governor saab should reconsider his decision and that too quickly, before this becomes a trend and such degrees are given out to Wasi Zafar, Meera and Amir Liaqat!